alabamalawyers.com is the internet domain of Mark D. Owsley, Attorney at Law, an attorney practicing law in the state and federal courts of the State of Alabama. We collect debts -collection of commercial and consumer debts. We provide bankruptcy representation of creditors including stay violation defense and other complex bankruptcy litigation. For debt collection and creditor bankruptcy representation in Alabama, contact us.
How many lawyers does it take to change a lightbulb ? Click here...
Our Mission
We endeavor to provide prompt, efficient legal services at reasonable rates. We promise to be strictly ethical, but extremely zealous and tenacious in representing the rights of our clientele.
---
Contact Information (for info related to this website - not unsolicited e-mail "SPAM"):
Telephone

(256) 362-1821

FAX

(256) 362-1874

Physical address

211 East North Street

Talladega, Alabama 35160

Postal mailing address

P.O. Box 6105 Talladega, Alabama 35161

Electronic mail

Mark D. Owsley, Attorney: mark@alabamalawyers.com

Webmaster: webmaster@alabamalawyers.com
Collections:
Appointments:
---

Biromsoft software has no support.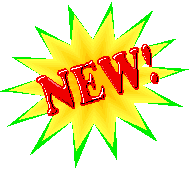 ---

Our law-related Amazon.com recommendations are found here